| | |
| --- | --- |
| Name | sonarcloud |
| Status | Delivered |
| Link | sonarcloud.io |
| Topics | Security, Quality |
| Languages | Java, Javascript, C# |
SonarCloud is a service operated by SonarSource, the company that develops and promotes open-source code quality products SonarQube and SonarLint; SonarSource provides SonarCloud for open source projects, free of charge.
Below are some of the most important features used by Foundation projects:
Integration with CI environments
Measures test coverage
Scans code for security vulnerabilities
Scans code for bad practices (duplicated logic, debts and code smells)
Scans code for bugs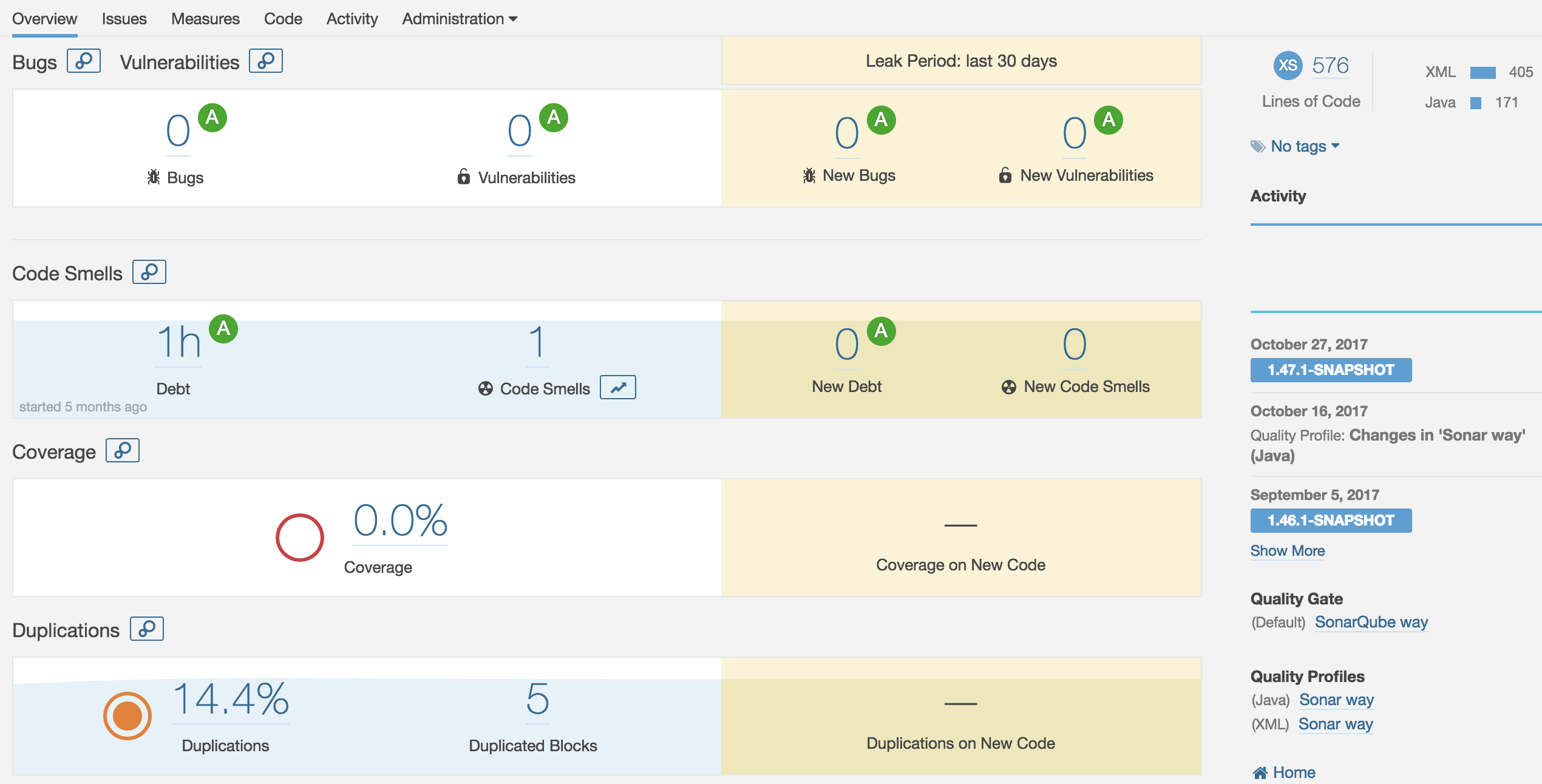 Request access​
Sign into sonarcloud.io and register your Github project.
Build configuration​
There are different ways to enable Sonar in your project, follow the Getting Started guide to know more.
You can configure a SonarCloud badge by adding the following syntax at the top of your README.md:
[![Quality Gate Status](https://sonarcloud.io/api/project_badges/measure?project=<group-id>%3A<artifact-id>&metric=alert_status)](https://sonarcloud.io/dashboard?id=&lt;group-id&gt;%3A&lt;artifact-id>)



From the Account > Security menu of SonarCloud dashboard, you'll be able to generate the token that needs to be passed as SONAR_TOKEN environment variable.